Pain Management Courses|Workshops|Fellowships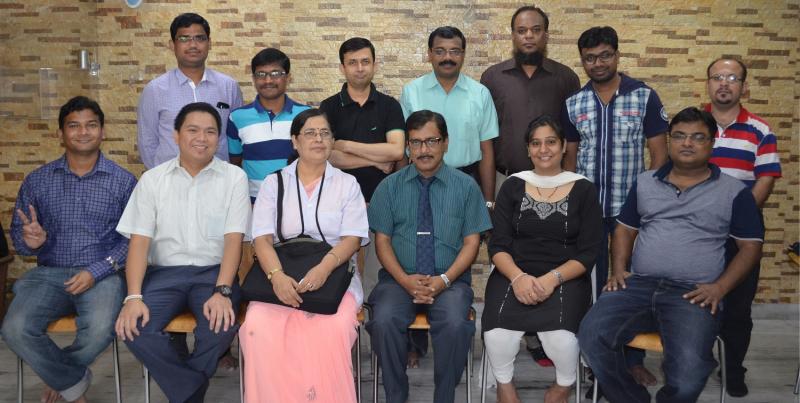 Aesculap Academy Pain Management Courses
at DARADIA: The Pain Clinic
There will be evaluation tests at the end of two weeks and three months pain management courses. Completion certificates will be provided only after successful completion.
Click here to enroll in our pain management courses
One year Pain Medicine Fellowship
We take two doctors per year, one of them comes through IAPM (academic wing of ISSP) entrance exam; other candidate come through our own interview, 1st one from January and other from July.
Other Pain Management Courses/Fellowships/Workshops
Tailored Course for group of Indian doctors

Group of 3 or more Indian doctors can come together with choice of their topics they wish to learn

Available date: Can be organized on any dates as per their choice

Course fees:
Course fee depends on number of participants and number of days. Course fee less if participants are more & course fee is more for longer period. Mail us at info@daradia.com for course fee

We recommend this course for orthopedic surgeons & neurosurgeons

Two weeks "Introductory Course on Interventional Pain Management"

This course focuses on basics of pain management

Next available dates:

6-17 Jan '20

2-13 Mar '20

4-15 May '20

6-17 July '20

14-25 Sept '20

2-13 Nov '20

Course fee(including taxes)

Rs. 68440 for Indians

$ 2567 for International & NRIs

We recommend this course for neurologist, PMR and anesthesia doctors

This is one to one instruction (one faculty for each participant) with flexibility of course duration and contents depending on participant's present knowledge and skills.

Click here for details

It can be started any time according to choice of participant.

Course fees:
It is only for International & NRI category. Course fee is 2000 USD + Govt taxes for three days. Course is more longer period.

Five days' Advanced course & Workshop

This is an advanced course to learn advanced procedures & for exam preparation.

Click here for details

Will be announced later

Three months fellowship in Pain Management.

Here the course participants participate all courses during their stay, deliver few lectures in last month, examine patients & assist in real procedures etc.

Candidates are taken in each month depending on availability.

Course fee(including taxes):

Rs. 129800 for Indians

$ 4342 for International & NRIs

We recommend this for Anesthesiologists/Neurologists
Click here for rules & regulations
Highlights of all pain management courses:
Extensive didactic lectures.

How to examine a patient with pain

Live demonstration of cases.

Hands-on mannequin practice under C-arm.
---