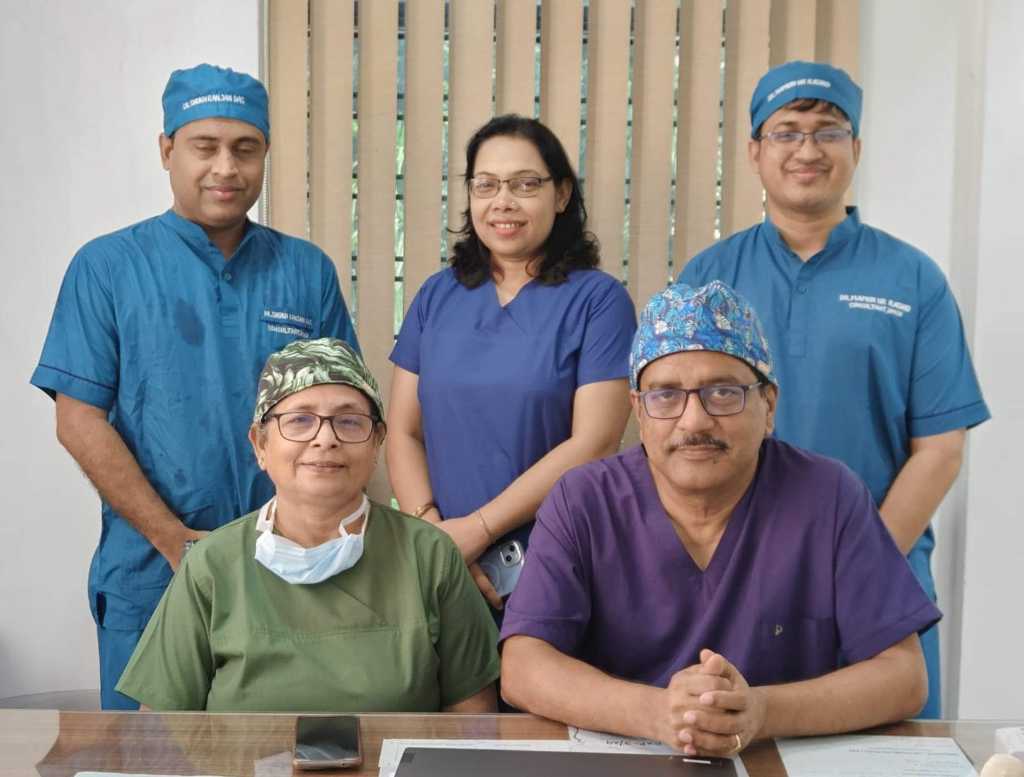 Bangabandhu Sheikh Mujib Medical University (BSMMU), the best Postgraduate Medical Institution in Bangladesh, and Daradia: The Pain Clinic, the best pain clinic in India (awarded by the Indian Society for Study of Pain) had an agreement where pain medicine fellows of the University (BSMMU) will come at Daradia, Kolkata for training in advanced pain management. The government of the People's Republic of Bangladesh, Ministry of Health & Family Welfare, approved the first batch to come to Daradia, and now they are with us. Our best wishes to Dr Md. Mamunur Rashid, Dr Shukha Ranjan Das and Dr. Moumita Talukder for their bright future in pain medicine.

Daradia also had an agreement with the Malaysian Society of Interventional Pain Practitioners and the Korean Pain Society for the pain fellowship in collaboration with the National University of Malaysia.
About US
Best Pain Clinic in India
Daradia is a pain management clinic and hospital in Kolkata that received the "Best Pain Clinic" in India award from the Indian chapter of the International Association of Pain and the "Excellence in Pain Practice" award by the World Institute of Pain first…
Service More
Common Painful Conditions
Common Painful Conditions
Pain Management At Home
Recent News
Headache in Covid
Headaches in Covid Introduction Headache refers to the pain above the foramen magnum of the skull and frequently neck…
Long Covid
 Long Covid or Post Covid Symptoms: What is it? Introduction: "Long Covid" is a new term getting popular to explain…
Post-Covid Rehabilitation
Post-Covid Symptoms Fight against Covid is not completed even when the RT PCR test is negative. Post-Covid symptoms may persist.…
Frequently Asked Questions
What is Pain Management?
Pain management is a new super-specialty of modern medicine. Many universities or private institutes have post-graduate pain management courses or fellowships in pain management.
What is a pain management specialist or specialty?
Pain management specialist doctors are specially qualified doctors. After MBBS, they do MD or MS degrees; after that, they do courses on pain management to become a pain management specialist.
What do pain management clinics do?
Pain management clinics have facilities of modern interventional pain management techniques in their clinic. Mostly these techniques are nerve blocks, epidurals, joint injections all under the guidance of images like ultrasonography, fluoroscopy etc.
More FAQs on Pain Management- CLICK HERE