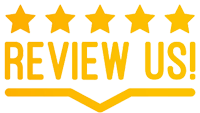 4.9 329 reviews
State Medical Council Accredited Course
Next batch starting from 13th Oct 2023 at 6 PM(IST) & then every Tue
Learn advanced pain management procedures once you have learned the basics of pain management.
Highlights:
Online course with an optional offline workshop at the end of course
3-months course, 2 hours every Tuesday for 10 weeks; the next 2 weeks will be given for exam preparation and exam.
Recorded lectures will be available during entire course and 2 weeks thereafter
A detailed discussion of the procedure step-by-step
Indications, contraindications, complications
Demonstrations of equipment
Demonstration of preliminary steps on a mannequin under C-arm
Course Contents:
Head & Neck Procedures (Both under C-arm & USG)
Vertebroplasty
Spinal Cord Stimulation
Biacuplasty
Intrathecal pump implantation
Endoscopic discectomy
Cryoablation
Radiofrequency ablations
Course director & Faculty:
Gautam Das (Director), Shirish Amatya, Anamul Haque Milton
Guest Faculty:
R P Gehdoo (India)
Pankaj Surange (India)
Joyshree Subramanian (USA)
Sukdeb Datta (USA)
Karthic Babu Natarajan (India)
Anurag Agarwal (India)
Basabjit Das (Ireland)
C J Toh (Malaysia)
Pratik Shah (India)
Course fee:
INR 23000 (Inclusive of all taxes)
USD 475 (Inclusive of all taxes)
For enrolment mail us at info@daradia.com or send WhatsApp message at +919163730004
Details of course (Module wise)- There might be minor changes of final distribution of topics
Module 1: Spine fractures
Osteoporosis, Spinal Fracture Classification and Vertebroplasty-Live demonstration on mannequin
Module 2: Failed Back Surgery Syndrome
Caudal Neuroplasty, Spinal Cord Stimulation- Live demonstration on mannequin
Module 3: Advanced management of cancer pain
Intrathecal pumps, Cordotomy, Epidural and intrathecal neurolysis
MODULE 4: Endoscopic discectomy
Endoscopic discectomy, needle & guidewire placement-Live demonstration on the mannequin.
MODULE 5: C-ARM GUIDED ADVANCED PROCEDURES IN THE HEAD AND CERVICAL SPINE WITH DEMONSTRATION ON MANNEQUIN
Sphenopalatine, Gasserian ganglion, V2, V3, Cervical DRG, Cervical facet medial branch block, Cervical Epidural:
MODULE 6: USG guided FACE AND CERVICAL SPINE
Supratrochlear, Supraorbital, Infraorbital, Submental, Auriculotemporal, Maxillary and Mandible Nerves, Cervical Spine sonoanatomy, Cervical Roots, Cervical Facet Joint, Greater Occipital Nerve, lesser occipital, third occipital Cervical Spine sonoanatomy, Cervical Roots, Cervical Facet Joint, Greater Occipital Nerve, lesser occipital, third occipital
MODULE 7: C-ARM GUIDED ADVANCED PROCEDURES IN THORACIC SPINE WITH DEMONSTRATION ON MANNEQUIN
T2-T3 sympathetic block, Thoracic Facet, Thoracic Epidural, Splanchnic nerve block:
MODULE 8: THORAX AND LUMBAR SPINE USG WITH DEMONSTRATION ON VOLUNTEER
Thoracic and Lumbar Spine Sonoanatomy, Intercostal nerve, Erector Spinae, Dorsal Scapular Nerve, Spinal Accessory Nerve
MODULE 9: Radiofrequency ablation
MODULE 10: Cryoablation & Recent Advances
MODULE 11: Q & A session with Evaluation
Send WhatsApp message to +91800356456 for registration