Online Pain Management Course (Medical Council Accredited Courses)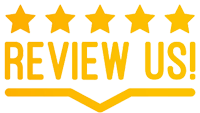 4.9 117 reviews
The online pain management course are designed to provide learners with a comprehensive understanding of pain assessment, diagnosis, and treatment options. Through these courses, participants will gain knowledge about the underlying causes of pain and learn about the various strategies for pain management, including non-pharmacological and pharmacological interventions.
This course is suitable for healthcare professionals from different specialties, including anesthesiologists, orthopedic doctors, PMR specialists, as well as physicians who want to learn more about pain management. The course is delivered online, making it accessible from anywhere and at any time.
The course covers various aspects of pain management, including acute and chronic pain, cancer pain, neuropathic pain, and pain in special populations. Participants will also learn about pain assessment and screening tools and the use of pharmacological and non-pharmacological interventions for pain management.
By the end of the course, learners will have a solid foundation in pain management and be equipped with the skills and knowledge needed to provide effective pain management to patients. They will also receive a certificate of completion, which can be used to demonstrate their expertise and advance their careers in the healthcare industry.
There are several fully online courses on pain medicine with optional hands-on sessions organized by Daradia. Here are few:
Online Pain Management Courses at Daradia
1. Online Fellowship in Pain Management (Basic) –
2. Online Fellowship in Pain Management (Advanced) –
3. Online Fellowship in MSK ultrasound in pain management
4. Online Certificate Course in Clinical Methods in pain medicine
Overview of various online courses
COURSE CALENDAR OF VARIOUS ONLINE COURSES AT DARADIA PAIN HOSPITAL
COURSE
AESCULAP ACADEMY DARADIA FELLOWSHIP IN PAIN MEDICINE (BASIC)
FELLOWSHIP IN MSK ULTRASOUND IN PAIN MEDICIN
CERTIFICATE COURSE IN CLINICAL METHODS IN PAIN MEDICINE
Teaching Focus
Specific pain conditions and/or specific pain interventions
Specific Body region with all possible pain conditions and advanced interventions
History taking and clinical examination
Participant GOALS
To gain knowledge of the common disease entities & commonly performed pain interventions both USG and C-arm guided.
To gain knowledge of detailed & advanced evaluation of musculoskeletal system with ultrasound.
To gain knowledge of the common disease entities and the art of making a diagnosis
DAY
TUESDAY
THURSDAY
Any day
TIME
6:00 P.M-8.00 P.M
6:00 P.M-8.00 P.M
Any time
MODE OF DELIVERY
Online with Optional Hands-on mannequin and Volunteers
Online with Optional Hands-on mannequin and Volunteers
Online
DURATION
3 months
3months
2months
Fee
21240
30000

14500
Workshop after each course at Daradia Skilled Lab is optional with additional payments
Frequently Asked Questions
What is the Daradia online fellowship in pain medicine?
The Daradia online fellowship in pain medicine is an online training program designed for healthcare professionals who want to enhance their knowledge and expertise in the field of pain medicine. The fellowship is conducted by Daradia Pain Clinic, which is a well-known pain clinic based in Kolkata, India. The program covers a range of topics related to pain medicine, including pain assessment, diagnosis, pharmacology, interventional pain management, and rehabilitation. The fellowship program is delivered through a series of online lectures, interactive sessions, and case discussions conducted by experienced pain specialists. Upon completion of the program, participants receive a certificate of completion.
Who is eligible to apply for the Daradia online fellowship in pain medicine?
The Daradia online fellowship in pain medicine is designed for healthcare professionals who wish to enhance their knowledge and expertise in pain medicine. The program is open to physicians, anesthesiologists, pain specialists, orthopedic surgeons, PMR, and other allied healthcare professionals who have completed their basic medical education and are registered with a recognized medical council. Participants should have a postgraduate qualification. In addition, participants should have access to a computer or mobile device with an internet connection and be proficient in using online learning platforms.
How is the fellowship program delivered?
These programs are fully online with online evaluation at the end of the course.
Is the fellowship program recognized by any organization?
The program is recognized by Aesculap Academy and Daradia Pain Foundation (a registered society)
What is the cost of the fellowship program?
Cost varies with the program, a list is given above.
Can I apply for the fellowship program if I am not based in India?
Yes, you can. This is an online program and can be attended from anywhere around the world.
What is the format of the evaluation for the fellowship program?
MCQ-based online exam. The pass mark is 50% mark to get the certificate. There will be three attempts.
What kind of certificate will I receive after completing the fellowship program?
A soft copy of the certificate will be generated automatically upon securing 50% marks.
---
Feedback from all over the world about courses at Daradia
---
About Course Director Dr. Gautam Das
---
---

Because of Covid, fully residential fellowships are suspended now. Classes will be completed online and one can attend our largest dedicated pain hospital for one to three month/s period for hands-on experience any time which is optional depending on Covid situation in the future.
Highlights:
Complete coverage of basics
Anatomy, pathology, pharmacology
Clinical methods and history taking in pain medicine
Equal stress on Ultrasound and C-arm guided pain & spine procedures
Online demonstration of procedures from the operating room
Participants can come to Daradia Pain Hospital and stay for 1-3 months and practice procedures on a mannequin at our lab under C-arm and develop the skill. This is optional, the candidate needs to bear all expenses of travel, stay & food.
---
(12 modules, each Sunday, each modules will be repeated after 12th module)
Learn from taking history to making a diagnosis
Limited seats for better interactions
One can join at anytime, each independent module will be repeated after 12th module
Know the causes of pain in short. Know red flags. Learn how to evaluate & take history, how to perform clinical examination and how to order investigations to make a clinical diagnosis and plan management of different painful conditions. One module will be covered each week with study material on each day and post course evaluation at the end. Total 12 modules will be covered.
Learn to make a diagnosis, from the author of book 'Clinical Methods in PainMedicine' by Gautam Das which is the only book on clinical methods in pain.
This course is must for all who wish to practice pain. Unless proper patient is selected for proper intervention, failure is certain. Success of pain practice depends on proper evaluation.
Click here for details. Every Sunday 7.30 pm IST or 2 pm GMT
---
Learn advanced pain management procedures once you are in pain practice for few years.
Highlights:
Detailed discussion of procedure step by step
Indications, contraindications, complications
Demonstrations of euipment
Demonstration of preliminary steps on mannequin under C-arm
Learn vertebroplasty, spinal cord stimulation, intrathecal pump, endoscopic discectomy
---
Learn Pain Medicine from Master
Dr. Gautam Das is the author of many popular books on Pain Medicine. He is author of:
1. Clinical methods in pain medicine,
2. Basics of pain medicine,
3. How to start and run a pain clinic,
4. Common Pain Management Procedures (as co-author)
5. MCQ in pain medicine (as co-author)
Basics of Pain Management has been translated in Bahasa Indonesia also.
FACULTY OF UNIVERSITIES
He is visiting and adjunct faculty on Pain Medicine in many Universities including
RGKar Medical college, West Bengal Health University, Kolkata; Dutta Meghe University, Wardha
EXAMINER OF PAIN FELLOWSHIP PROGRAMS
Exeminer-FIPP (Fellowship in interventional pain practice), USA & Netherlands, external examiner at Bharati Vidyapith, Pune
EDITOR IN CHIEF OF PAIN JOURNALS
He was past editor-in-chief of Indian Journal of Pain from 2012-2015
Currently, he is editor-in-chief of Journal on Recent Advances in Pain
PUBLICATIONS
He has about 100 publications in peer reviewed journals, contributed several book chapters from India and abroad apart from his own books on pain management.
HONORS
He was chairman of World Institute of Pain, India, Pakistan & Iran section from 2007 to 2012.
He was president of Indian Society for Study of Pain from 2018-19
---
Payment and registration: Contact us at info@daradia.com
Residents of India, Bangladesh & Nepal may send whatsapp message at +919163730004 for registration