Online Fellowship in Pain Management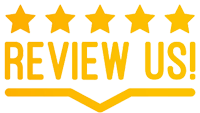 4.9 37 reviews
Aesculap Academy Daradia Fellowship in Pain Management (Basic)
Aesculap Academy is a well-known medical education provider that offers various training programs and fellowships in different areas of medicine. The Daradia online fellowship in pain management is a collaboration between Aesculap Academy and Daradia: The Pain Clinic, Kolkata, India.
This online fellowship is designed for physicians, anesthesiologists, pain specialists, and other healthcare professionals who wish to gain expertise in the field of pain management. The fellowship covers a wide range of topics related to pain management, including pain assessment, diagnosis, pharmacology, and interventional pain management under C-arm/Ultrasonography.
The fellowship consists of a series of online lectures, case discussions, and interactive sessions, which are conducted by experienced pain specialists from Daradia Pain Clinic. The duration of the fellowship is three months, and participants are required to complete a minimum of 25 hours of training.
Upon completion of the fellowship, participants need to appear for an online exam. On securing 50% marks, participants receive a certificate of completion from Aesculap Academy and Daradia Pain Clinic.
Registration is open for the 13th batch which is starting on 18th April 2023.
Module-wise syllabus for Basic Course
Participants' Goals: To gain knowledge of the common disease entities & commonly performed pain interventions both USG and C-arm guide
Highlights of the course:
Introduction to Basic physiology of Pain
Introduction to Basic physics of Ultrasound and Fluro-anatomy.
History Taking and Clinical Examination of Common Painful Conditions
Common Neuropathic Painful Conditions
Basics of Pain Pharmacology
Common Peripheral Nerve Entrapments
C-arm Guided Basics Lumbar Interventions
Basics of Radiofrequency Ablation and Cryo-neurolysis
Practical Aspects of PRP
Interpretation of Spine X-rays and MRI
13 Modules in total,12 modules consist of lectures and live demonstration; the 13th module is post-course evaluation test day
One module per week i.e on every Thursday of the week
1:1 interaction with the faculties
Recorded lectures will be available for one week to the participants
Best Course for beginners in specialties such as Anesthesia, Rheumatology, Orthopedics, PMR etc.
Dedicated video conferencing hardware and software for High -Quality Audio/Video Transmission
Picture in Picture mode for simultaneous view of Fluoroscopy and USG guided demonstration
Meeting Through Zoom App
One can join the offline workshop and advanced course after completing this basic course
TIME: 6.00 P.M. to 8.00 P.M (Indian: Kolkata)
MODULE 1: BASIC OF PAIN PHYSIOLOGY AND PHARMACOLOGY
Basics of Pain Pathway and Pain Physiology
Basics of Pain Pharmacology
MODULE 2: BASICS OF USG AND PRP
Demonstration of USG machine and Probes
Knobology: Demonstration on Volunteer; Echotexture of
Muscle
Nerves
Ligaments
Nerve
Blood Vessel
Bone
Practical applications of PRP
MODULE 3: LOW BACK-I
Common Pain Generators responsible for Low Back Pain Part 1: Diagnosis and Management
Fluro-anatomy of Lumbar Spine
Demonstration of the following fluoroscopic-guided interventions on mannequin Transforaminal Epidural Injection (Kambin's triangle and safe triangle approach)
Facet Joint: Intra-articular + Medial Branch Block
MODULE 4: LOW BACK-II
Common Pain Generators responsible for Low Back Pain Part 2: Diagnosis and Management
Caudal Epidural Steroid Injection
SI joint Injection
S1 Selective Nerve Root Block
MODULE 5: LOW BACK-III, X-RAY, AND MRI of SPINE
Sonoanatomy of Lumbar spine and Facet Joint
USG-Guided Caudal Epidural and SI joint Injection
X-ray and MRI- Spine– How to Interpret
MODULE 6: SYMPATHETIC NERVOUS SYSTEM -I
Anatomy of the sympathetic system
Indications, contraindications, complications, and fluoroscopic guided intervention of the sympathetic system (Abdomen+ Pelvis+ Lower Limb)
Demonstration of the following fluoroscopic guided blocks on the mannequin
Celiac Plexus block
Splanchnic Nerve block
Lumbar sympathetic block
Superior Hypogastric Plexus block
MODULE 7: SYMPATHETIC NERVOUS SYSTEM -II
USG Guided-Celiac Plexus Superior Hypogastric Plexus
Cancer Pain
Complex regional pain syndrome.
MODULE 8: SHOULDER JOINT
Demonstration on volunteer: sono-anatomy and how to perform ultrasound-guided intervention of the following conditions
Biceps, Supraspinatus, and Subscapularis tendinitis.
Subacromial Impingement
Acromioclavicular Joint Arthritis
Glenohumeral Joint Arthritis(Posterior Approach)
Suprascapular Nerve Entrapment
MODULE 9: ELBOW JOINT
Demonstration on volunteer: sono-anatomy and how to perform ultrasound guided intervention of the following conditions:
Elbow Joint Arthritis
Golfer's Elbow
Tennis Elbow
Trigger Finger
DQ Tenosynovitis
Carpal Tunnel syndrome
MODULE 10: KNEE AND ANKLE JOINT
Demonstration on volunteer: sono-anatomy and how to perform ultrasound guided intervention of the following conditions
OA Knee
Patellar Tendinopathy
Plantar Fasciitis,
Achilles Tendinopathy,
Retrocalcaneal Bursitis
Anterior talofibular ligament tear
Nerves around Ankle Joint, Tibial Nerve, Superficial Peroneal, Sural Nerve, Deep Peroneal, Saphenous Nerve
MODULE 11: NEUROLYSIS, MFS, FIBROMYALGIA, AND MIGRAINE
Neurolysis: Radiofrequency and Cryoneurolysis
Fibromyalgia: Diagnosis and management
Myofascial Pain Syndrome Diagnosis and management
MODULE 12: NEUROPATHIC PAIN AND HEADACHE
Trigeminal Neuralgia: Diagnosis and management
Cervicogenic Headache
Migraine
Module 13: EVALUATION
Q & A Session with Evaluation
Course fee (inclusive of all): For Indians: 21240 INR, For Internationals: 448 USD
Registration (India, Bangladesh, Sri Lanka & Nepal)
Send WhatsApp message to +919163730004 for registration
---
Payment and registration for International Participants from all countries except India, Bangladesh & Nepal
IMPORTANT INSTRUCTIONS FOR REGISTERED PARTICIPANTS
To Do:
Log in with your email ID and password at www.learnpain.org/pain-medicine-courses
Read and learn from videos posted at the website and get ready for a scheduled course
Your email which you used for registering in this course. Give only one email id for registration and attending all classes.
Ask questions in the Daradia official email address only: info@daradia.com
If want to talk over phone, call at +919163730004 during (9 am to 4 pm, weekdays only)
Read the study materials. Watch the recordings for multiple times within 1 week (after which recordings automatically get deleted)
You must successfully complete the post course assessment with a minimum score of 50% to get a certificate
You shall receive a softcopy of your certificate via email. The expected time required is approximately 1 month as the certificate is received from Aesculap Academy and then again it is dispatched from Daradia.
Not to do:
Registering for the course and attending every module does not make you eligible for the certificate. You MUST score 50% or more in the evaluation at the end. PLEASE DO NOT REQUEST US UNNECESSARILY TO MAKE YOU PASS IF YOU HAVE NOT SCORED 50%.
Please do not make us responsible for your own technical problems, or for remaining absent (or late joining) at the scheduled class due to any reason. We shall remain responsible for unavoidable technical problems from our side.
Do not change email/phone number after registration.
Do not Login from multiple devices.